Rescuers are battling to reach remote mountain towns devastated by the earthquake in Morocco, as the number of confirmed deaths from the disaster neared 2,700.
Search teams from the UK, Spain, Qatar and the United Arab Emirates were joining efforts to help find people buried under debris.
The United Nations estimates some 300,000 people were affected by Friday night's magnitude 6.8 quake, which was made more dangerous by its relatively shallow depth.
CCTV shows moment quake struck – latest updates
People flee earthquake-hit villages

Most of the destruction and deaths were in Al Haouz province in the High Atlas Mountains, where homes folded in on themselves and left residents trapped underneath the ruins.
Much of the quake zone is in hard-to-reach areas and roads have been blocked by rocks, making it hard for rescuers to access the worst-hit locations.
Authorities have not yet issued any estimates for the number of people missing.
The UK has sent a 60-person search team with four dogs, medical staff, listening devices and concrete-cutting gear.
The European Union said it was releasing an initial €1m (£858,000) to non-governmental aid organisations in Morocco.
Read more:
Hope fading in town where stench of dead bodies 'overpowering'
Inside 'ripped apart' tourist town 'expecting 2,000 dead'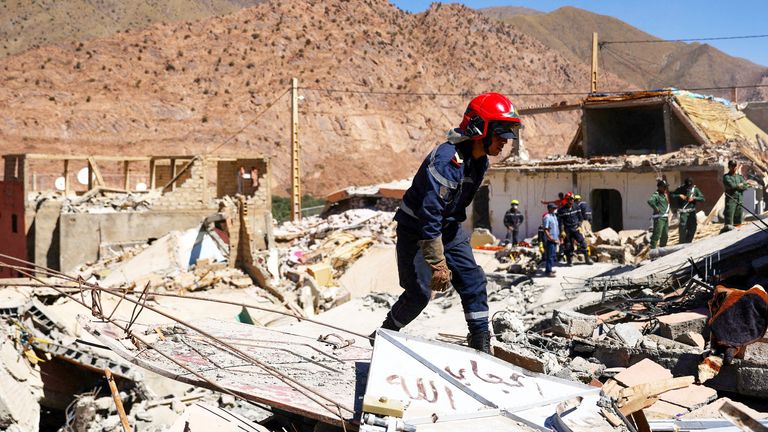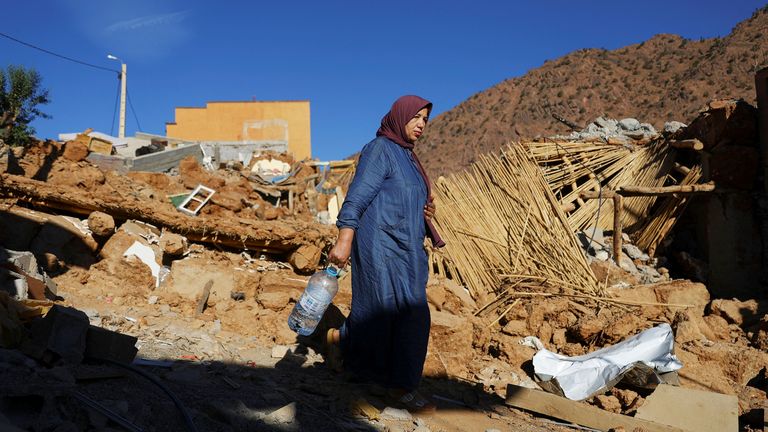 Survivors spend three nights sleeping outside
Aftershocks have hit the quake zone, leading those left homeless to spend three nights sleeping on the streets of Marrakech or under makeshift canopies in devastated towns.
Survivors struggling to find shelter and supplies have criticised the government's response, accusing it of being slow.
The army said it was reinforcing search-and-rescue teams, providing drinking water and distributing food, tents and blankets.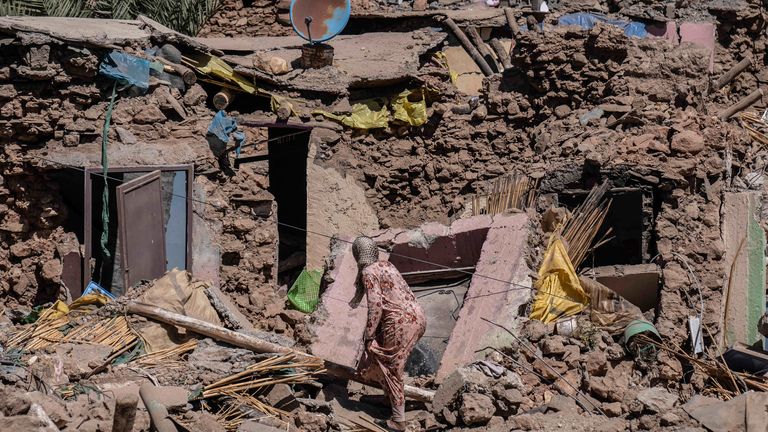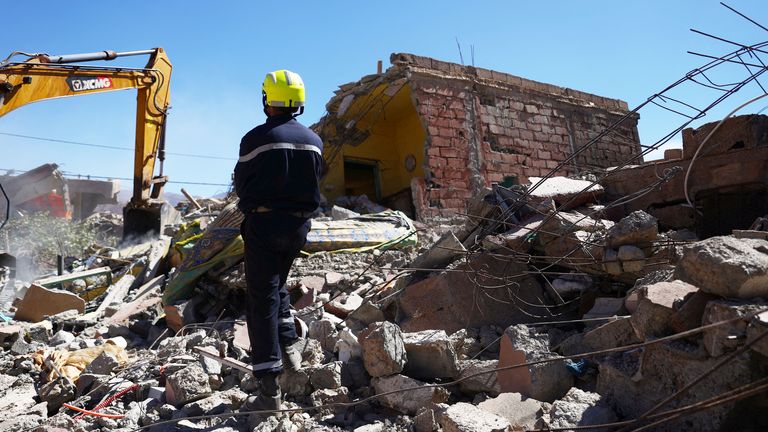 Quake damaged historical buildings
The quake has also harmed Morocco's cultural heritage, with buildings in the UNESCO world heritage site of Marrakech damaged.
It also did major damage to the historically significant 12th-century Tinmel Mosque in a remote mountain area closer to the epicentre.
'The worst devastation I've seen'

It was the North African nation's strongest quake in more than 120 years and it collapsed buildings in regions where many are constructed using bricks made of mud.
At least 2,681 people are confirmed dead and 2,501 injured, state TV reported.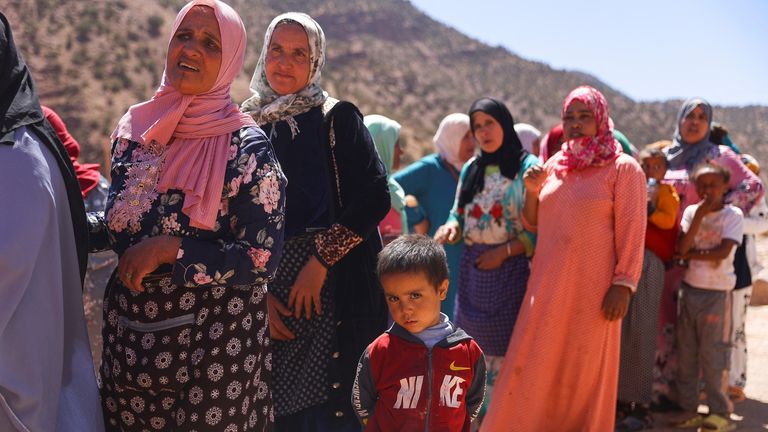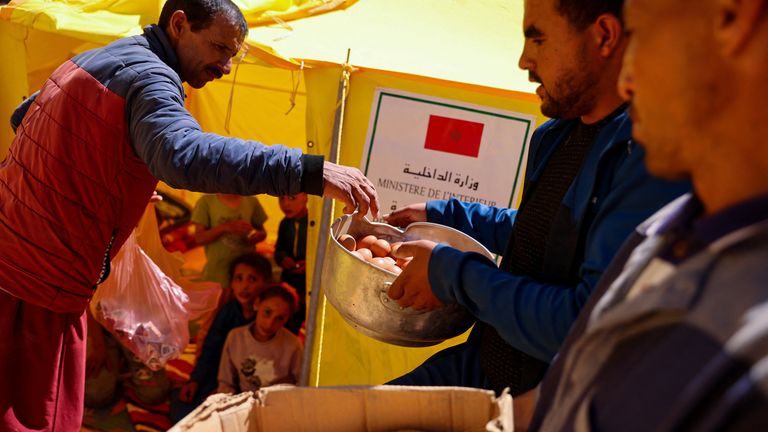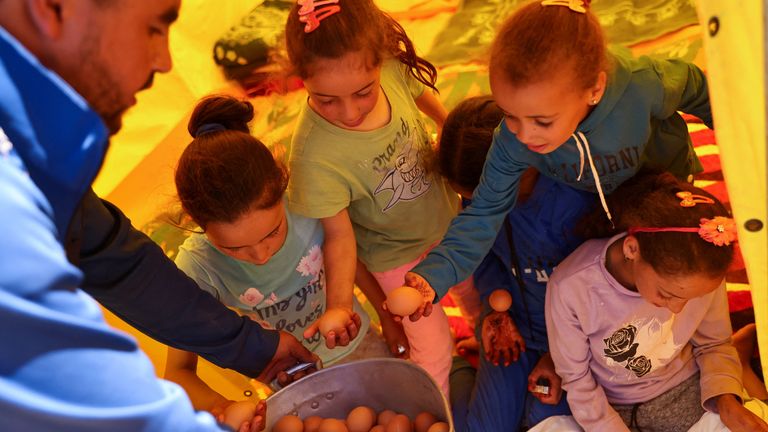 Morocco's deadliest earthquake was a magnitude 5.8 tremor that struck near the city of Agadir in 1960, killing at least 12,000.
It prompted the country to change its construction rules, but many buildings – especially rural homes – are not built to withstand such tremors.