Ukraine's air force has said Russia launched more than 30 drones on the country's capital in overnight air strikes.
For about two hours, Kyiv and the surrounding region was subject to falling debris as the military destroyed 26 out of 33 drones, the Ukrainian air force said.
One person was injured during the attack.
It comes after two foreign aid workers were reportedly killed in eastern Ukraine on Sunday, as Russian shelling hit a van carrying a team of four working with Ukrainian non-profit organisation Road to Relief.
The volunteers were trapped inside the van as it flipped over and caught fire after being struck near the town of Chasiv Yar, the organisation said on Instagram.
'Frightening experience'
The sky across Kyiv was illuminated by blasts from air defences, as witnesses said they heard at least five explosions.
Pictures from the scene captured a plume of smoke rising between buildings.
"It was a very frightening experience – I can't even put it into words," resident Liudmyla said, as the drones shattered the windows in her building and some jars on her windowsill.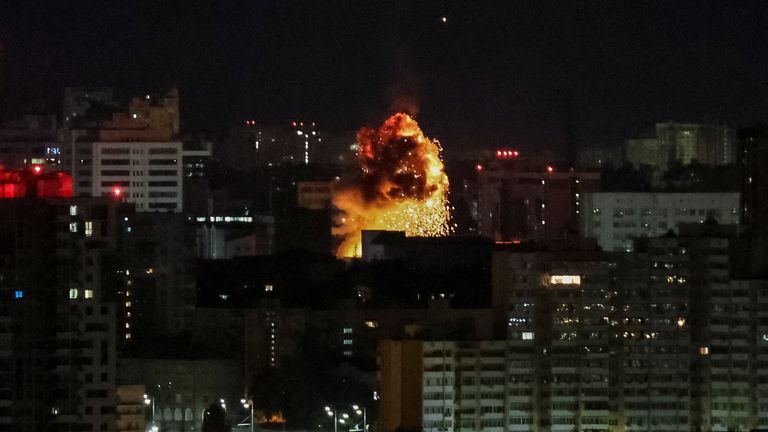 Most of the wreckage fell on open ground, damaging cars, trolleybus power lines and roads, Serhiy Popko, head of Kyiv's city military administration, said on social messaging app Telegram.
Read more on Ukraine war:
Boris Johnson awarded honorary degree in Ukraine
Man pulled from rubble after Russian air strikes
G20: Politics surrounding grain deal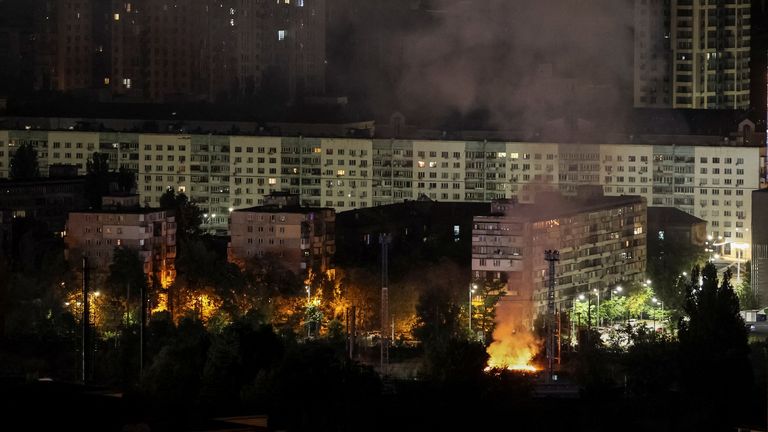 Region governor Ruslan Kravchenko wrote on social media that an unspecified infrastructure facility and eight houses had been damaged as a result of the overnight strikes.
There was no immediate comment from Russia.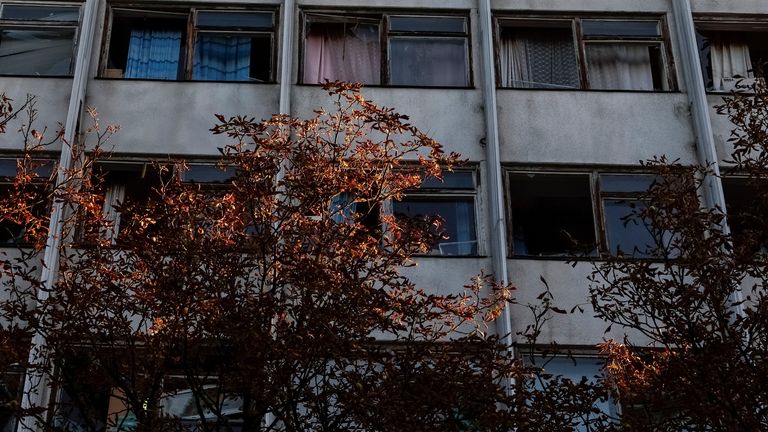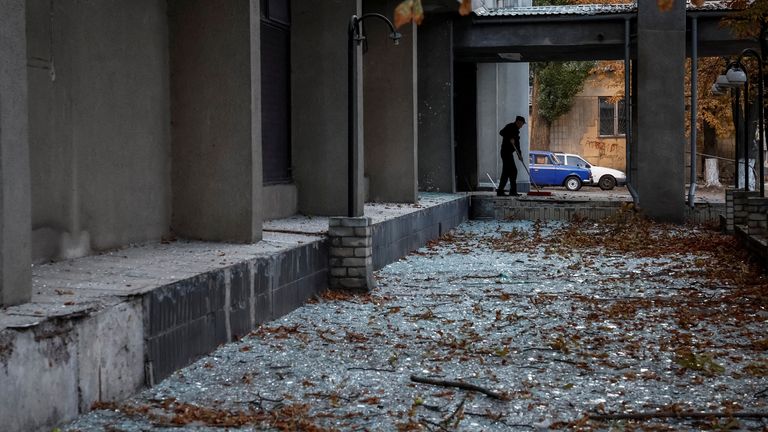 Moscow has conducted regular air strikes on civilian-heavy cities far from the eastern and southern front lines during the past few months of its 18-month-old invasion.
At least 73 people were wounded, and one policeman was killed, after President Volodymyr Zelenskyy's hometown Kryvyi Rih was targetted on Friday.
On Wednesday, 17 people were killed after another attack, this time in the eastern city of Kostiantynivka, Ukrainian officials said.