Comedian and impersonator Mike Yarwood has died aged 82, the Royal Variety Charity has said.
He became a household name in the 1960s and 1970s, attracting huge TV audiences for his impersonations of politicians and other public figures.
"The Mike Yarwood Show (1977) holds the record for the largest single Christmas Day audience of 21.4 million viewers," the charity said in a statement.
He spent his "latter years" at the charity's care home, Brinsworth House in Twickenham, southwest London,
"He leaves behind an immeasurable void in the entertainment industry," the organisation said.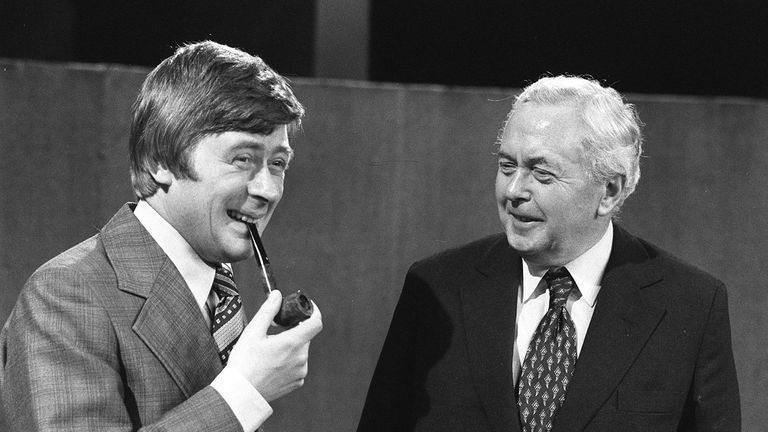 The subjects of Yarwood's impressions included former Labour prime minister Harold Wilson, his Tory rival Ted Heath, political interviewer Robin Day, rugby league commentator Eddie Waring and football manager Brian Clough.
His initial success came on Sunday Night at the London Palladium, on which he first appeared in 1964.
Yarwood "quickly rose to prominence for his exceptional ability to mimic the voices and mannerisms of countless celebrities and public figures", the Royal Variety Charity said.
"His talent for impersonation brought smiles to the faces of millions and his unique ability to capture the essence of his subjects made him an icon in the comedy world."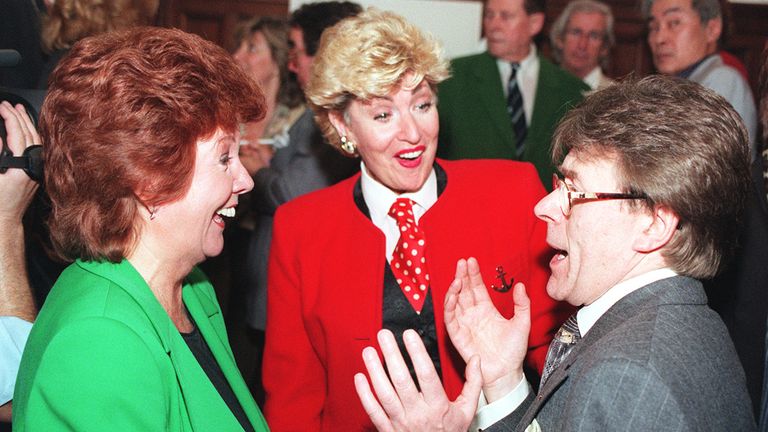 Comedian Kate Robbins said Yarwood was the "guv'nor of impressionists".
Posting on X, formerly known as Twitter, she said: "So sad to hear the great Mike Yarwood has died. I was lucky enough to work with him in the 80s.
"When I was Sarah Brightman to his Cliff Richard we could hardly get anything done for laughing so much."
Yarwood was born on 4 June 1941 in Bredbury, Cheshire.
After attending a secondary modern school, he worked as a messenger and then as a salesman at a garment warehouse.
He was a lifelong supporter of Stockport County Football Club.