Hollywood actress Raquel Welch has died at the age of 82.
The US star "passed away peacefully early this morning after a brief illness", her management company said.
Her career spanned more than 50 years and included 30 films and scores of TV series and appearances.
Welch won a best actress Golden Globe in 1975 for her role in The Three Musketeers.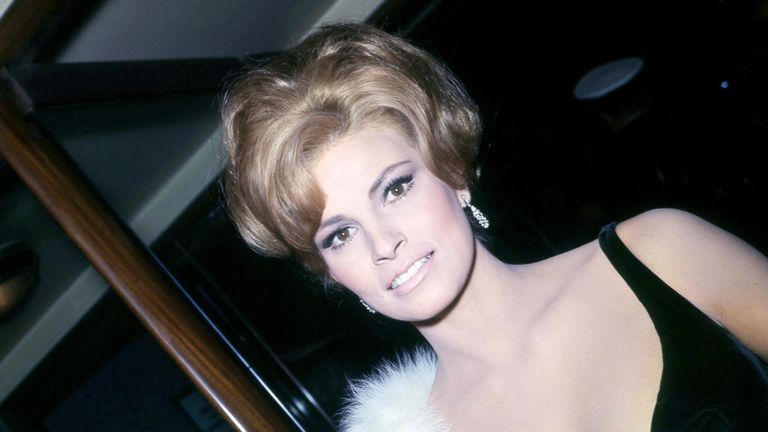 She made her initial breakthrough in 1966 in the sci-fi adventure Fantastic Voyage and prehistoric drama One Million Years BC.
Despite having just a few lines of dialogue, her appearance in the latter was one of her best-known roles, her only costume a deer skin bikini.
A publicity still of her in the two piece became a best-selling poster.
In 2011, Time magazine put it at number six in the "top 10 bikinis in pop culture".
Alongside her acting career, Welch was seen as a sex symbol, with Playboy magazine calling her the "most desired woman" of the 1970s.
Other screen credits in the late 1960s and early 70s included starring roles in Bedazzled, Bandolero!, 100
Rifles, Myra Breckinridge and Hannie Caulder.
There were also lots of TV appearances, from 1964 to 2017, and in the early 1980s she was on Broadway, starring on the New York stage in Woman of the Year alongside Lauren Bacall.
Reese Witherspoon said she was "so sad to hear about Raquel Welch's passing", adding: "I loved working with her on Legally Blonde. She was elegant, professional and glamorous beyond belief. Simply stunning."
Little House on the Prairie actress Melissa Gilbert said on Instagram: "There are people one aspires to be like and then there are those you know you'll just never be like because they are just so individually undeniably themselves. This woman (Welch) was one of those people. RIP."
Actor Robert Wagner said Welch was an "incredibly gifted woman with such a beautiful soul".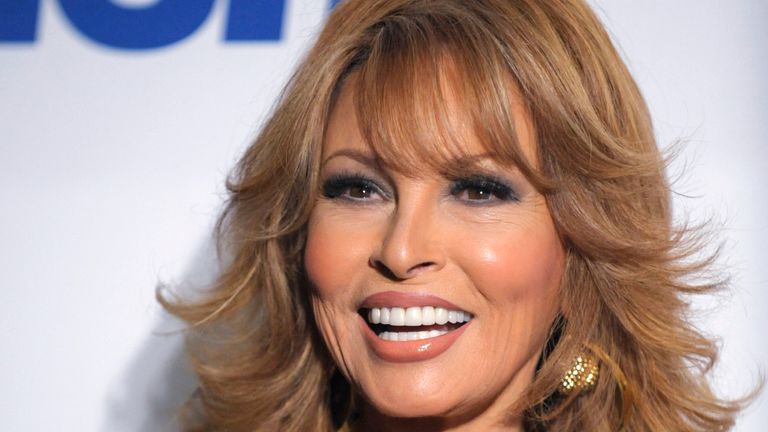 Her management company, Media Four, said in a statement: "Raquel Welch, the legendary bombshell actress of film, television and stage, passed away peacefully early this morning after a brief illness.
"Her career spanned over 50 years, starring in over 30 films and 50 television series and appearances.
"The Golden Globe winner, in more recent years, was involved in a very successful line of wigs.
"Raquel leaves behind her two children, son Damon Welch and her daughter, Tahnee Welch."
Welch was born in September 1940 in Chicago, her family moving to San Diego in southern California when she was two.
Her father, Armando Tejada, was an aeronautical engineer from Bolivia.
Her cousin, Bolivian politician Lidia Gueiler Tejada, became the country's first female president.