The search for missing mother-of-two Nicola Bulley has been moved to the coastline nearly two weeks after her disappearance.
Two boats with specialist police teams have been searching in the sea at Morecambe Bay, before heading upstream on either side of the River Wyre.
The 45-year-old went missing while walking her dog in St Michael's on Wyre, Lancashire, on Friday 27 January.
Officers have confirmed they are focusing on the mouth of the river, with Lancashire Police suggesting finding Ms Bulley "in the open sea becomes more of a possibility".
Sky News understands specialist diving units have also been deployed to search parts of the 15km stretch of river from the bench where her phone and dog were found to the bay.
In some parts, the river is tidal and fast-flowing.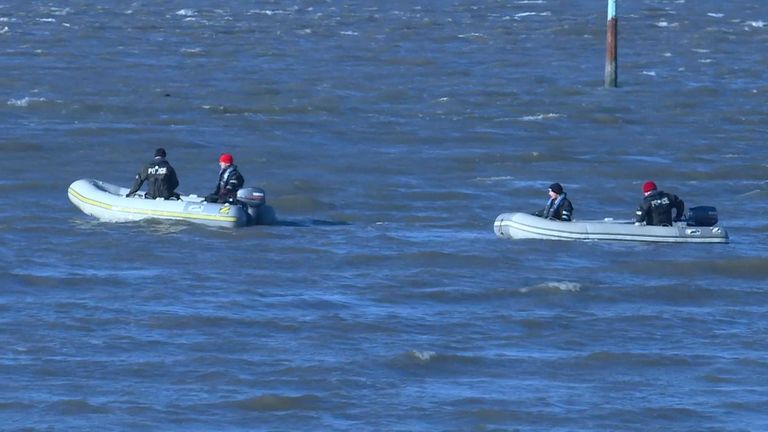 Lancashire Police said in a statement: "People may have seen less police activity today than previously in the area of the river above the weir but that is not because we have stepped down our searches, it is because the focus of the search has moved further downstream into the area of the river which becomes tidal and then out towards the sea."
Police had been working on the theory that she fell into the River Wyre, but her family and friends claimed there was "no evidence whatsoever" of this.
A specialist search team pulled out of the operation after saying she was "categorically not" in the area of river where she was thought to have entered the water.
Peter Faulding, a specialist called in by the family who has been assisting police with the search – and whose team were equipped with a £55,000 side-scan sonar able to pick up objects underwater – has not been able to find any trace of Ms Bulley.
On Wednesday, he told reporters that he believes it is "unlikely" that she has been swept out to sea, adding: "My personal view is that I think it is a long way to go in a tidal river."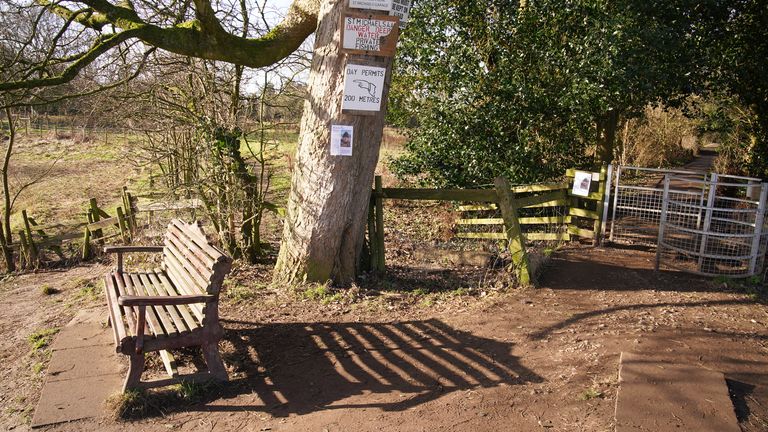 'Grossly offensive' comments being made online
Police have said they are looking into a number of "grossly offensive" comments being made online and may take action if appropriate.
The force also warned that it dispersed people from outside the local area who had been found filming close to properties.
A 48-hour dispersal order is now in place, with "a number of people warned about their behaviour".
"We hope that will give people some reassurance that we will not tolerate criminality, including trespass and criminal damage," police said.
Read more:
Images released of Nicola Bulley on day she vanished
Community 'in shock' over disappearance
Retracing Nicola's journey

Nicola's partner visits the scene
It comes as Ms Bulley's partner visited the place where police believe she fell into the River Wyre.
Paul Ansell spent 10 minutes on Wednesday along the riverbank near the bench where the 45-year-old's phone was found, still connected to a work Teams call.
The lead and harness for Willow, her springer spaniel dog, were found on or close to the bench.
Nicola Bulley: Team pulls out

Mr Ansell spoke to Mr Faulding at the scene.